Info
DIA is a daytime haven born out of a need for a safe and well-thought-out regular open air venue and hangout in Helsinki. Quality music, community radio broadcasts, drinks and food.
Located by the waterside, the venue and it's milieu provide the setting for a perfect summer day. The surrounding containers create an intimate atmosphere for an open air affair.
Friday and Saturday evenings are dedicated to full-on dance music with in-house parties. On Wednesdays different collectives take over the area for their own parties, and weekdays are set to the tone of community radio IDA Helsinki broadcasting live from site 16-22. The bar is open everyday and all the time for the thirsty ones, and a food stand will keep your hunger at bay.
This is the type of outdoor venue we feel Helsinki has been missing for years.
---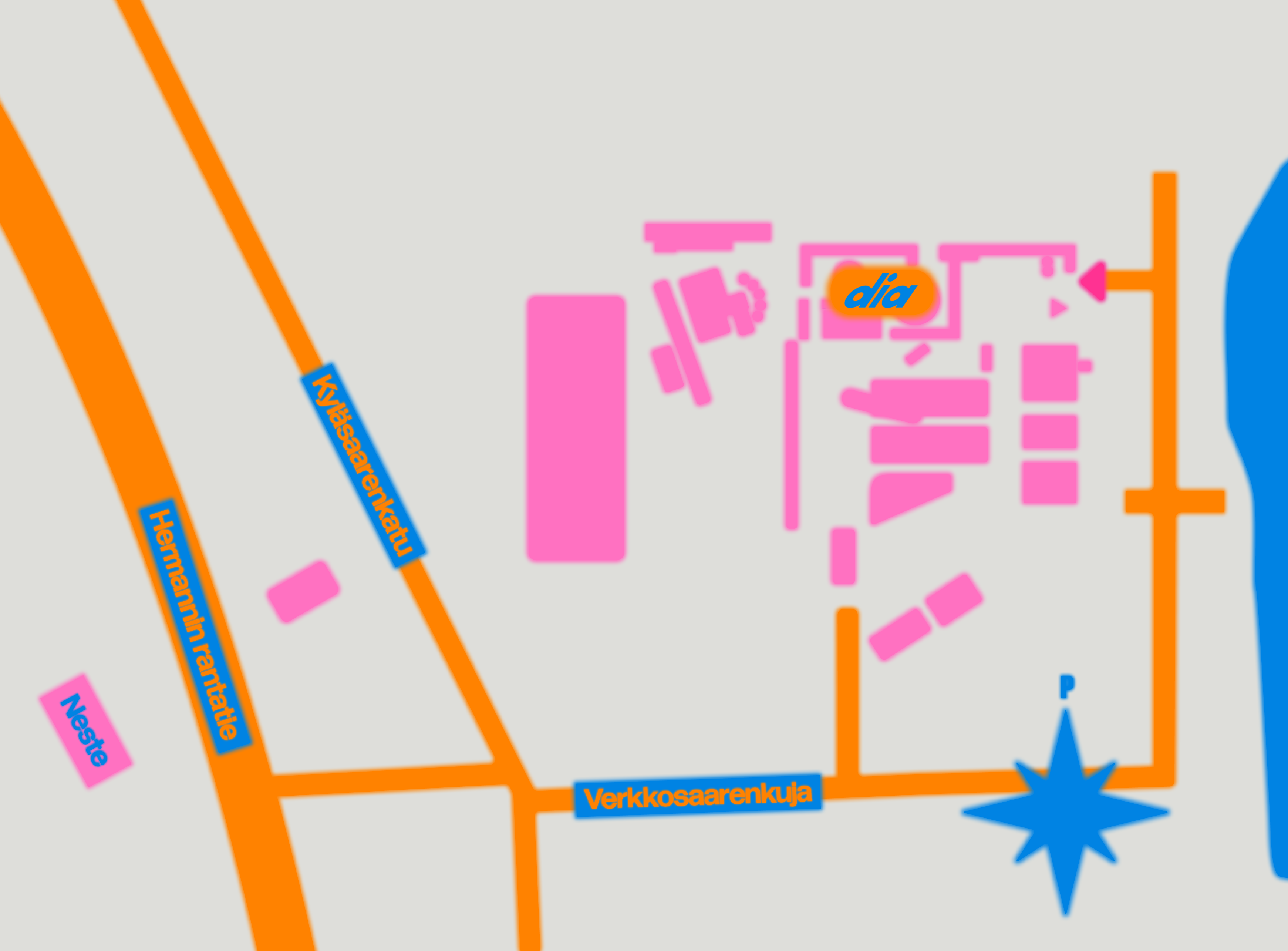 ---
We hope that you enjoy yourself and insist you let others enjoy themselves.

Any kind of harassment, aggression or unwanted behavior will result in a removal from the club. If you witness any of the aforementioned behavior, please let a staff member know.

We kindly ask you to not use your phone whilst on the dance floor.
People will be denied entry if they are visibly intoxicated, show signs of aggression or other inappropriate behavior.

We want to ensure that the atmosphere inside is as good as it can be, with zero distractions and a feeling of safeness and freedom of expression. DIA is wheelchair accessible.
DIA is a fully open air club, which means that if the weather isn't co-operating with us, we'll have to keep the place closed. Should this be the case, we'll inform about it in advance.
Prevent the spread of Coronavirus:
1. Wash your hands with soap and water or anti-bacterial sanitizer frequently
2. Cover your mouth and nose with your sleeve when coughing or sneezing.
3. Avoid touching your face.
4. Avoid shaking hands and hugging.
5. Use card upon payment.
6. Remember to keep a distance.
7. Stay at home if you have even minor symptoms such as cough, headache or mild fever.
Art Direction: Post Bar
Graphic Design: Lars Högström
Web development: Viiksimaisteri
OPEN AIR BAR & CLUB
Kyläsaari 00580 Helsinki